Aug 2021
August has brought us countless blessings! We are honoured to receive the prestigious Tripartite Alliance 2021 Work-Life Excellence Award as well as the Workplace Advocate Award for our Zen master, Felicia Sim! We have also been honoured with 5 nominations for the Cannes World Film Festival 2021 for our brand new series, Scoop! A huge congratulations and shout out to everyone involved.
Jul 2021
Selamat Hari Raya Haji to all of our muslim friends! As we celebrate Hari Raya, Hoods Inc. is stoked to be celebrating another milestone; Scoop! Has received multiple nominations from the 30th Kids First! Film & Video Festival AND the Las Vegas Asian Film Awards (MegaFest 2021)! A huge thank you to everyone involved with this show from our Scoop! Troop to our production crew who made this possible in the middle of a pandemic.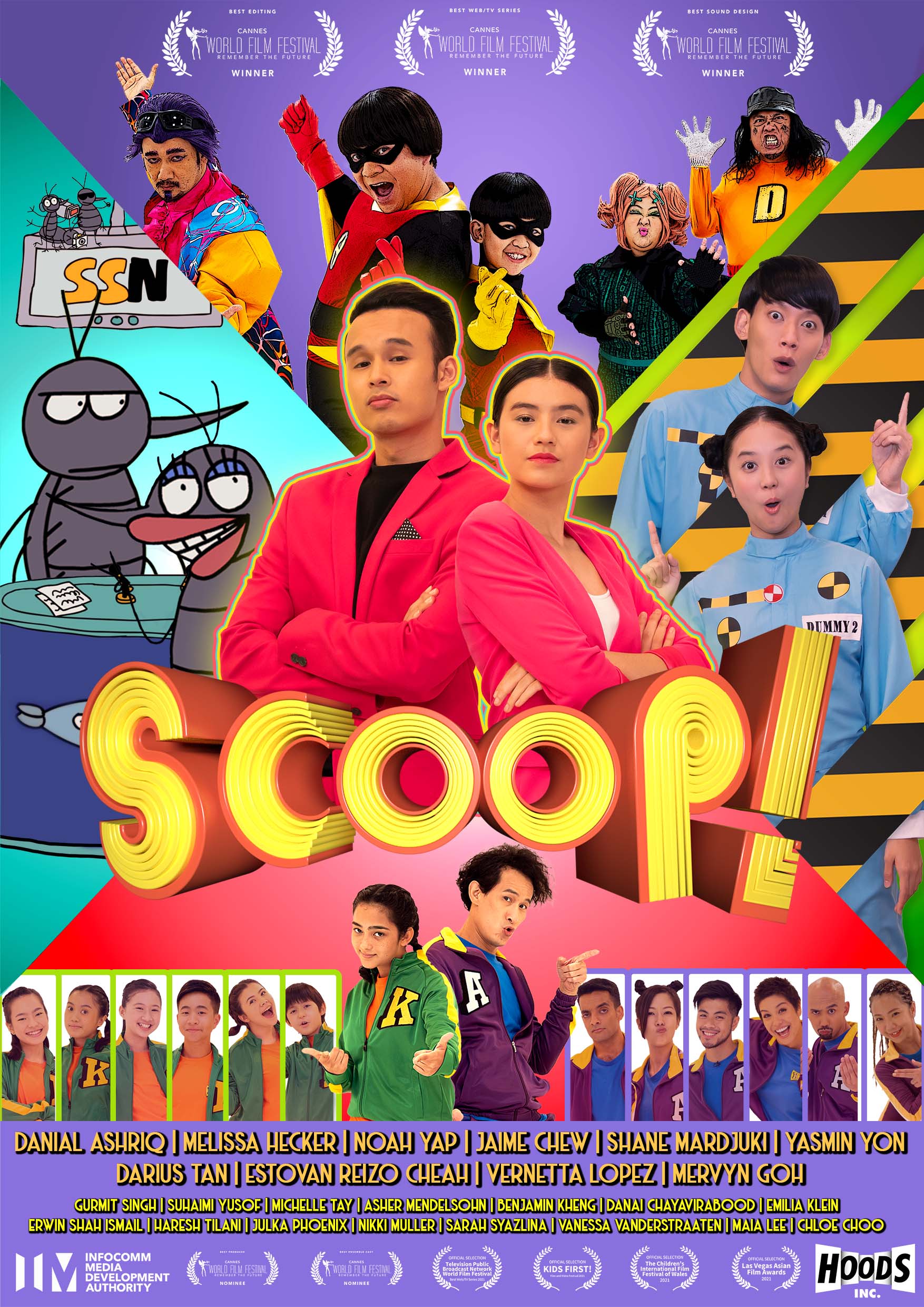 May 2021
In need of some education and entertainment at the same time? Join the cast of our brand new series, Scoop!. This first-of-its-kind light current affairs for youth will have you learning, laughing and retaining information, all at the same time. Binge watch Scoop! on meWatch now!
Apr 2021
As we move into our new normal, receiving packages from our online shopping is now a staple of our daily lives. But it's no fun missing our deliveries and having to reschedule. Join Miss Perfection, Sir Sing-A-Lot, Mr Popular and Super Mum as they realise their lives can be made fuss-free in this new awareness campaign for Pick! Lockers. Never miss a parcel again!